You can now arrange multiple questions into a live dashboard with Zing Data!
Dashboard previews are shown on your home feed, alongside questions and tables. Seamlessly search across saved dashboards, questions, and tables using the search bar at the top.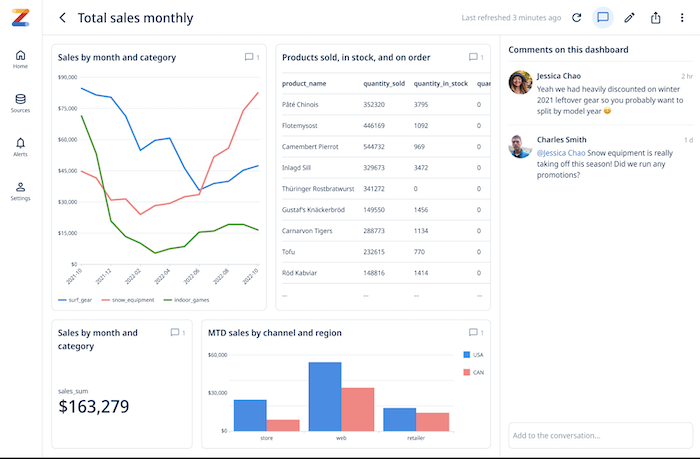 It all starts with a question
When you open a dashboard, Zing will query your data source(s) live, so that dashboards are always populated with the most up-to-date data.
A dashboard canvas is 12 squares by 12 squares and a question card can be sized as small as 3x3 or as large as 12x12. So a dashboard can up to 16 question cards (12x12=144 / (3x3=9).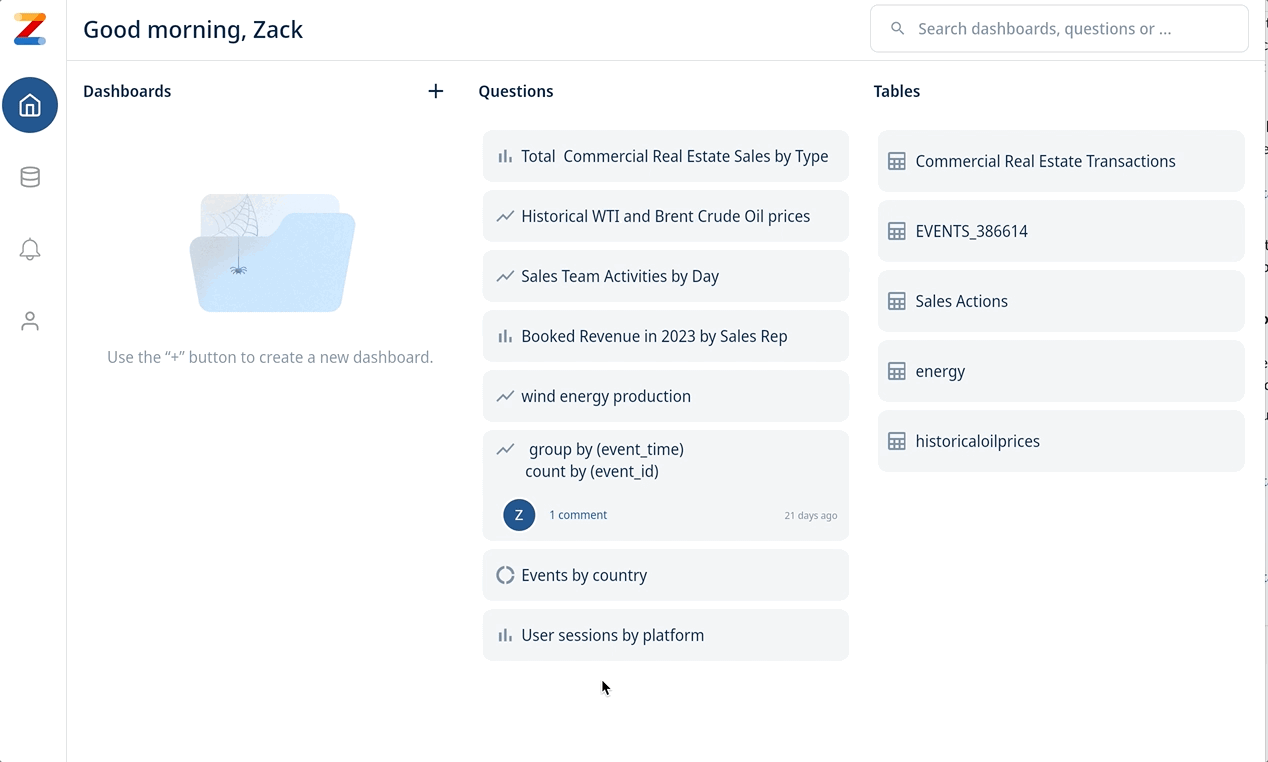 Smart layouts that work across any device
Questions cards within a dashboard intelligently re-flow depending if you're accessing the dashboard on web or mobile and the available screen space. No need to build different versions for mobile and web – a single dashboard design fluidly scales across device types:
On mobile, a maximum of question cards will shown side by side so they are large enough to be easily readable. If the dashboard was designed with more than two question cards, the question cards flow vertically for easy scrolling.
On web, up to four question cards will be shown side by side.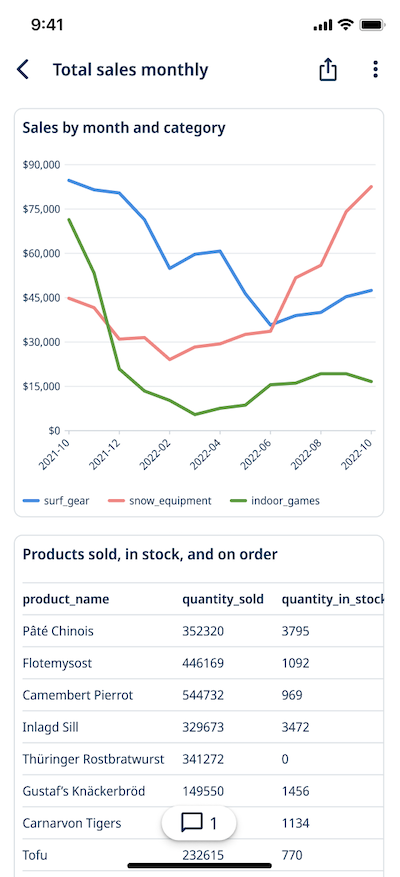 A dash that is never bored
Dashboards aren't just a collection of questions – they're live and interactive. Just tap on a question card to see that question full-screen and see comments and alerts associated with it.
From the question, you can also do the following on iOS, Android, and the web:
Zoom in / out
Change the chart type
Turn on/off data series
Add alerts for push or email notifications when new data comes in which meets criteria you set (up to every minute or as infrequently as every month) including:

Percentage change (up or down)
Percentage increase from previous value
Percentage decrease from previous value
Absolute amount increase
Absolute amount decrease
Going above a fixed value
Dropping below above a fixed value

Sort based on X or Y values
See the data as a table
Copy the question and modify or build on it
Tap into specific values to see more detail
Save down an image of the graph
Export a CSV of the data